Favorite Things Friday
This post contains links from which I may receive a small commission. All opinions are entirely my own.
It was recently brought to my attention that maybe somebody other than my mom actually reads my blog, so I'm going to try not to slack as much on posting. I've given myself permission to slack because it's summer and frankly I'd rather be outside than behind my computer screen. Also because my mother-in-law (who hangs out with my toddler a couple of mornings a week so I can do things like blog, work on my Etsy shop, and use the bathroom without an audience) has been out of the country for a month so really I've been in survival mode. Be that as it may, here's what 5 things I've been interested in lately.
1. Roadrunners.
What?! I know, totally random. But I have one living in my yard and I've seriously become obsessed with it. I didn't even realize they lived in Missouri! Honestly, until the past week or so my entire knowledge base regarding roadrunners has come from Looney Tunes, so I'm kind of surprised I even recognized what it was, considering it isn't blue and doesn't say "beep beep." I know, I was disappointed too. In fact, it has a loud, scary call that sounds like a ratchet. Another fun fact: roadrunners kill their prey by slamming it against a rock then swallowing it whole, but the prey is often hanging out of the roadrunner's mouth as it digests. Savage. Check out the great photo I got of it! A friend pointed out that it looks like a little velociraptor. I named it Rhoda, in case you were wondering.
2. Summer Harvest.
Lillian and I have gone berry picking several times this season. It's a fun way to spend a summer morning and the flavor of fresh picked berries is out of this world. Our first trip was to High's Berry Farm for strawberries, which are my personal favorite, but a rough few days of weather caused them to close early. I can't wait to go back next year and we'll definitely visit earlier in the season. Fortunately, blueberry season is still in full swing. We visited Black and Blue Berry Farm in Rogersville twice last week. In addition to plentiful berries, they have a cute little barn with chickens, kittens, and blueberry ice cream. What more could you ask for? My new tactic is to pick as many berries as I can before my threenager starts complaining, and freeze what we can't eat that week. Pinterest tip: freeze the berries flat on a cookie sheet so they freeze individually and then transfer them to a freezer bag for easy storage.
3. Nerdy Non-fiction.
Outliers has been around for a while but I just finished this book and I was blown. away. Malcolm Gladwell challenges the notion that hard work = success and instead presents a convincing argument that success is actually more attributable to specific, random coincidences, such as your date of birth. He also explains how societal norms and customs can affect things such as plane crashes and math scores. If you're looking for a thought-provoking, non-fiction read (that is easy to understand!), I would encourage you to pick this one up. (Get it here.) I look forward to reading more of Malcolm Gladwell's books in the future.
4. Fancy Office Supplies.
Being a stay-at-home mom of one small child, you wouldn't think I'd need a giant planner. I'll admit that I first bought it because I love beautiful office supplies, but the Day Designer has become an essential part of my life. When I was a teacher, my tasks were linear. 1st hour I taught such-and-such lesson, then I had a plan period, then I taught the 3rd hour lesson, etc. Now, my tasks and my mind are all over the place. I begin with a clear plan to complete a specific task and the next thing I know I've crossed the entire house 25 times, beginning chores and never finishing them, leaving laundry and crumbs in my wake. The excessive breakdown of each day in this planner helps me visualize what I actually have scheduled, assess which are the most important tasks for the day, and it even encourages me to take time for daily gratitude. I think whether you're a SAHM or a businesswoman the Day Designer could help you stay organized and minimize the stress that comes with a scattered mind. The drawback: at $60, it's pricey. BUT, we are currently at midyear, which means that the 2018 planners are half price. Yes, you'll only get six months out of it, but $30 seems a lot more palatable for a planner and this is a great way to see if the Day Designer is for you.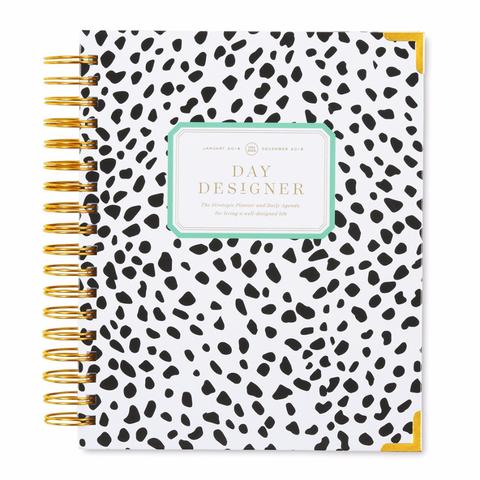 5. The Fab Five.
They're baaaaack! Queer Eye season two just came out (haha) last week. Grab your tissues because episode one is a doozy. If you have not yet checked out this Netflix reboot you are missing out on some of the most uplifting entertainment on television. The Fab Five, each with a specialty such as fashion, grooming, or food, take on men (usually) in need of a makeover, inside and out. If you don't think it's your thing, just give it a shot anyway. The world could use some more love and laughter.
What things are you loving right now?